When I was a child, I thought lace was cute---or rather beautiful. Now as a teenager, my views changed and considered lace is pretty and flirty, but also romantic, feminine and chic. Showing a little bit of your skin with sophistication and elegance. All depends on how you wear it.
OSCAR DE LA RENTA RTW SPRING 2012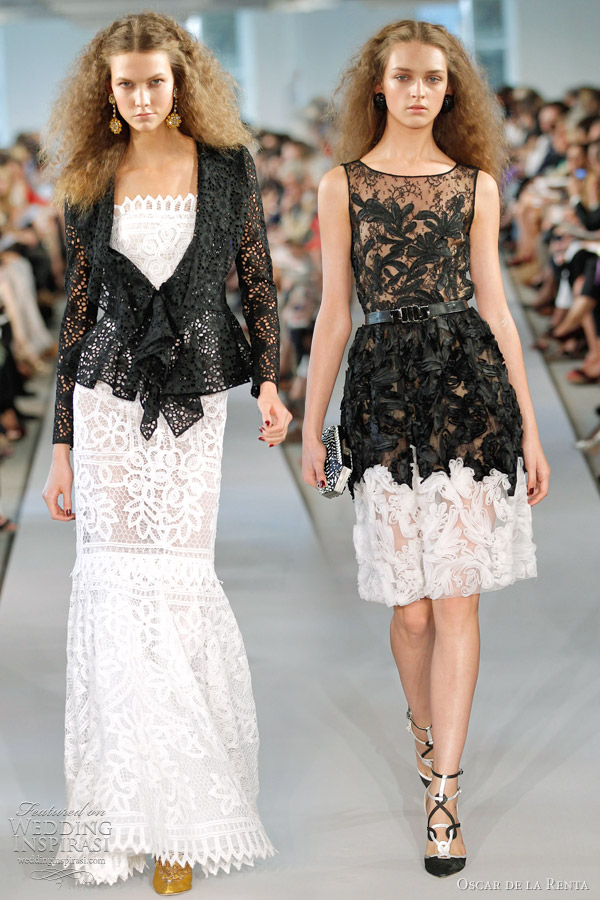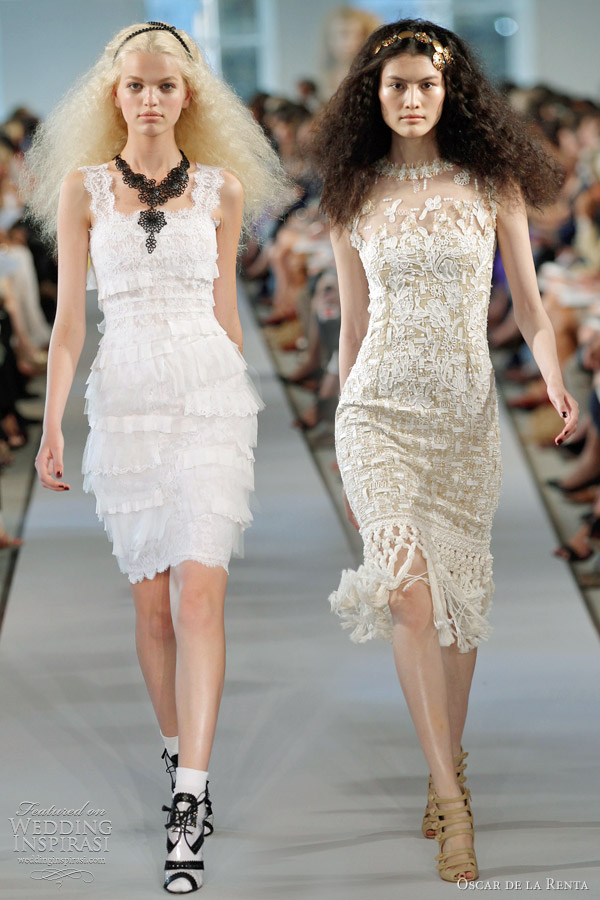 Lace is gorgeous. It looks exceptionally good combined with other fabrics or just on its own. But beware of too much lace for it will give you an unflattering look. Remember, sometimes less is more. You may just add some effects by pairing it up with different sorts of accessories. Trying various types of lace will help you find the one that's best for you. You can go for vintage with large designs and look classy or opt to strut with its tiny designs and details for a more sensual look.
XOXO ♥,
Shannen